Monday, October 16, 2017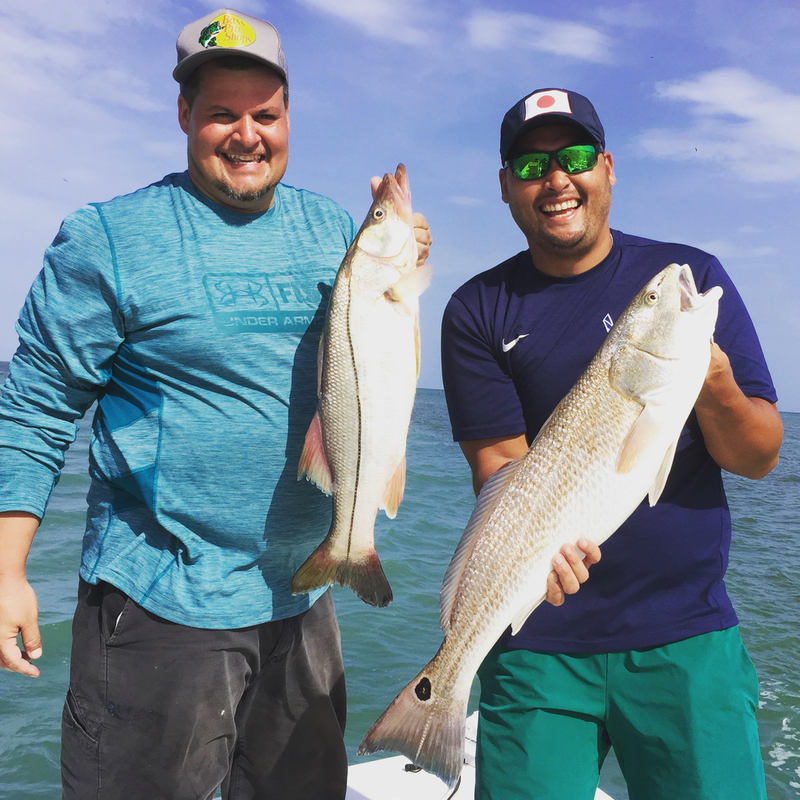 Click For Full Size
The 2017 Mullet run is still in full force and the fishing has been very consistent. Depending on what type of fish you would like to target there are certainly some options to choose from. We are catching plenty of slot size reds in the Indian River Lagoon and around Sebastian Inlet on the incoming tide using live mullet. Most of the reds we are catching are keepers so it hasn't been very difficult to bag our limit.

The snook bite remains to be good as well. I would say most of the snook we are catching are also in the slot, which is crazy because the slot is only 28 to 32 inches. Most of the slot snook we have caught lately have also been in the Sebastian Inlet. With the mullet schooled up so thick in the inlet and the snook feeding as heavy as they are, it is a sight for sore eyes for any avid angler right now. The snook are putting on a show chasing the mullet around as they are cartwheeling out of the water after these baits.

On the windier days I have been fishing the flats on the east bank to seek a little shelter. We are catching some decent size trout, reds, and snook. Most of these fish are pushed up close to the mangroves because all of the fresh water from the hurricane, plus all from all of the rain that followed. Also, because of all of the fresh water, the juvenile tarpon are scattered around the flats in the Indian River lagoon. We have unexpectedly jumped quit a few tarpon while fishing for trout, reds, and snook. Even with all of the fresh water, the Fall fishing is on point from the normal. Don't forget to look me up on Instagram for all of the up-to-date catches #eastcoastfishingcharters.