Friday, January 11, 2019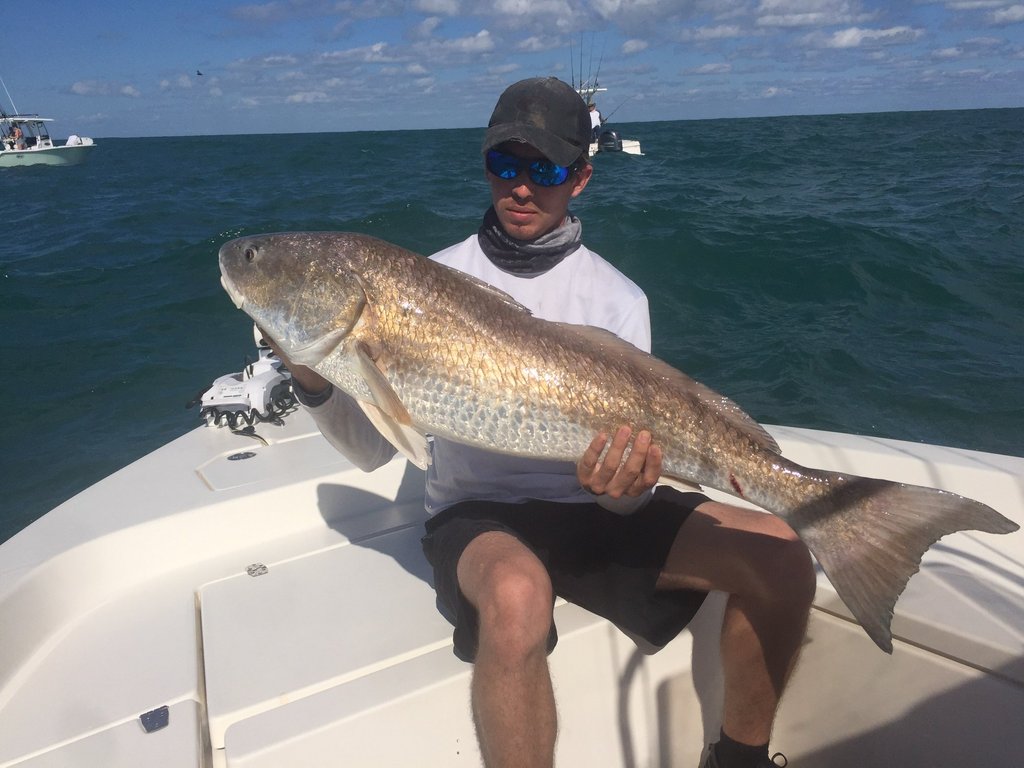 Click For Full Size
Well, the New Year is really starting off the right way! Compared to last year, in January, the fishing is way better. Last January, the water temps got into the 50s while this year, with the warmer weather, the water temps are into the 70s.
I have been able to bounce around and fish different areas from Melbourne to Vero Beach, FL depending on what the conditions are like. The snook and red fishing in Sebastian Inlet has been on fire. Snook are out of season until February but if your looking to just catch some quality fish, get a quick pic and then release them, it's definitely super fun. Also, there are pompano, jacks, and blues moving through.
On the really calm days we are running offshore trips. The kings are everywhere and are putting quite the show on as they explode out of the water while chasing the live baits. The cobia are stacked up from 60 to 80ft. We are using heavy chum to bring them close and then tossing live greenies, pins, or croakers at them. At the end of the day, there's nothing more exciting than offshore fishing. One minute we are catching snapper and grouper off the bottom, and the next thing you know we have a sail or dolphin on the flat line.
The inshore bite in Vero Beach is steady. The trout and red fishing is starting to pick up. Most of the fish are around the bars, and depending on what style fishing you prefer, we are getting them on live or artificial bait. The channel ledges are still holding plenty of black drum and sheepshead and are hitting on sand fleas, shrimp, and clams. This style fishing is a great way to catch some fish and have some fun.