Friday, April 1, 2016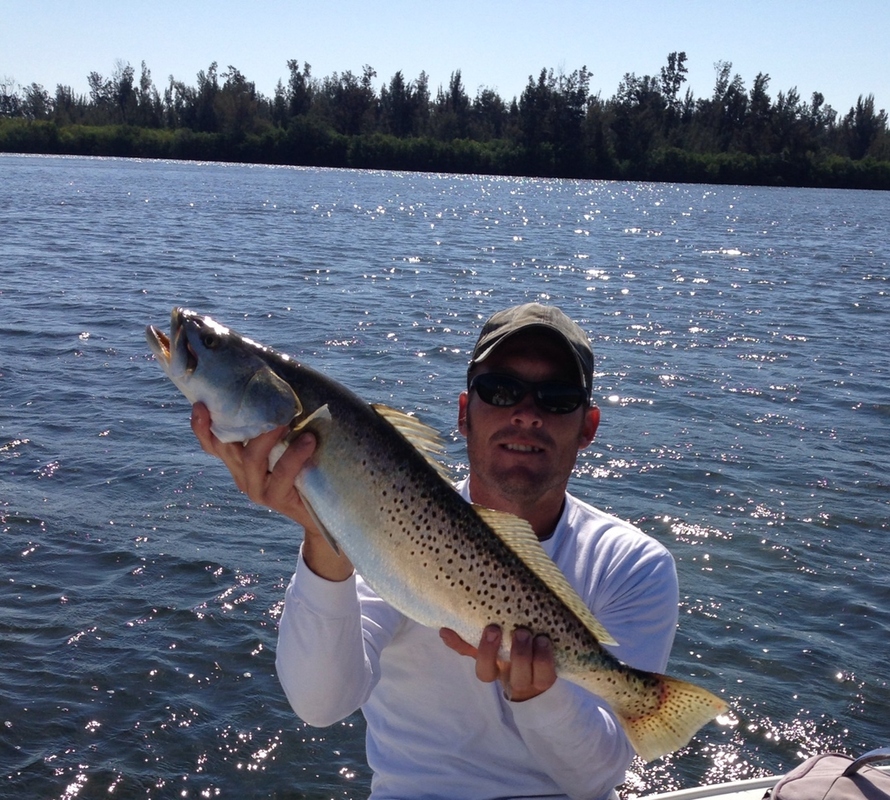 Click For Full Size
April is here and it's a great time to book a fishing charter, but make sure you book the trip in advance because it is one of our busiest months. It's snook season right now, and this time of year quality numbers of snook are around. This month the water temperature will start to rise, which is when they are moving from the creeks and rivers out to the inlets where they are getting ready to spawn. With the spawning around the corner they will feed pretty much non-stop. They will be feeding on live Pilchards, shrimp and mullet.

The trout fishing around Vero and Fort Pierce is outstanding in the early spring. We find the bigger trout on the incoming tide, and the beginning of the outgoing in the drop-offs on the flats. To catch them we normally Free-line a live mullet or a live shrimp under a popping cork, or throw a chunk of cut ladyfish. Using 10lb braid with a 20lb fluorocarbon leader is what I prefer, unless there are snook in the area, then we beef up the leader to 30lb to prevent break offs.

Redfish are another quality game fish we target this time of year. We find these fish around the flats in some of the same areas as the trout. Pitching live shrimp and finger mullet are always good choices, as well as cut ladyfish. Redfish are opportunistic feeders, so throwing artificial bait is a great way to catch them. Drifting over the flats without the trolling motor running is the best way to keep a stealthy approach and allows us to cover a big area fast. When we sight a school of reds it is important that we drop the power pole anchor far enough away, and make long casts toward them so we don `t spook them.

The Spring time shark and tarpon bite is on in the brackish water creeks all the way from Melbourne south to Vero Beach FL. Casting live or cut mullet with a chum bag is what we use when targeting sharks, which lures them closer to the boat. When we are fishing for tarpon we usually slow-troll live mullet behind the boat or pitch live pinfish at them under a popping cork.