Saturday, February 9, 2019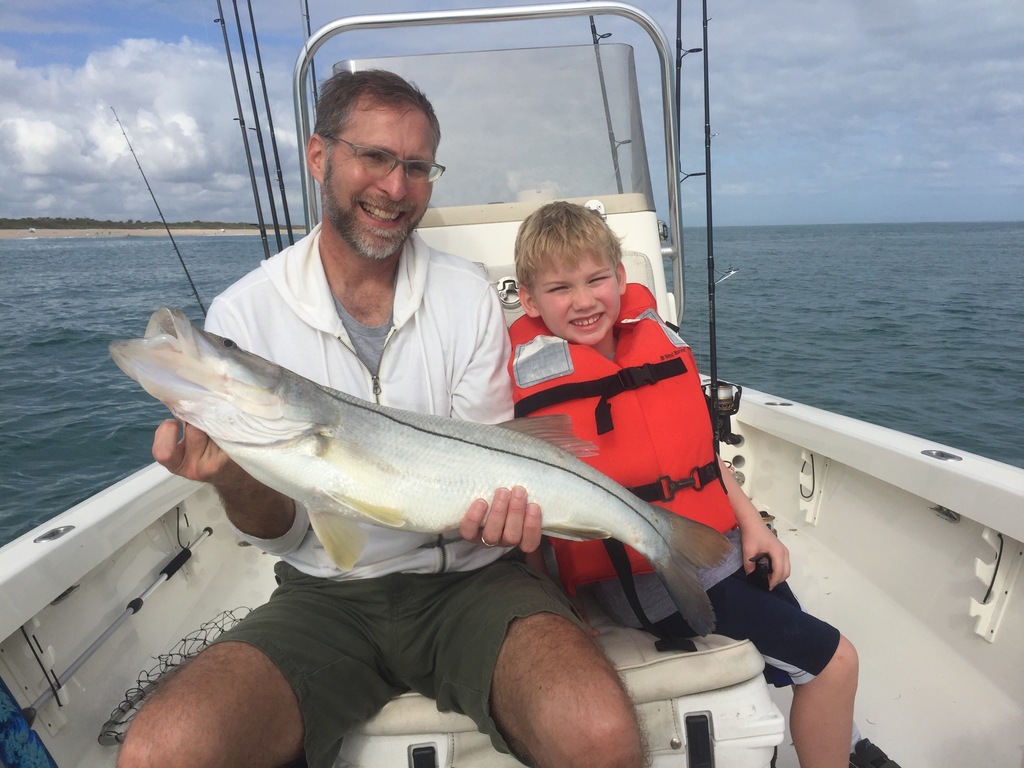 Click For Full Size
February is here, and we are geared up and ready for the 2019 snook season. Most of my regulars that I take out know that I'm usually fishing around Melbourne Beach and Sebastian Inlet this entire month for snook, reds, and black drum. It's been a good start even though the water temps became pretty low for a couple of days. We've had our share of windy days that kept us from getting out, but on the calmer days we were able to get out, and the fishing's been hot.
We are landing plenty of snook on every trip with a couple of keepers in the mix on most of our trips. While snook fishing, we are catching a few reds and black drum. We are catching the snook and reds on live pins, pigs, and greenies and black drum on live shrimp. All of the reds, lately, have been way over the slot, and the black drum are about the size of a football making them the perfect eating size.
From here on out the water temps will continue to rise and the inshore fishing will get better and better. When this happens the snook and gator trout move from the deeper passes and creeks to the shallower water. For my regulars that love to trout fish, I expect as we move toward Spring it's going to be good! I will keep everyone posted with fishing reports, and don't forget for all of our recent catches click the link on my website, and follow us on Instagram. I would like to thank everyone that booked me last year, let's make 2019 another great year of fishing.