Wednesday, April 26, 2023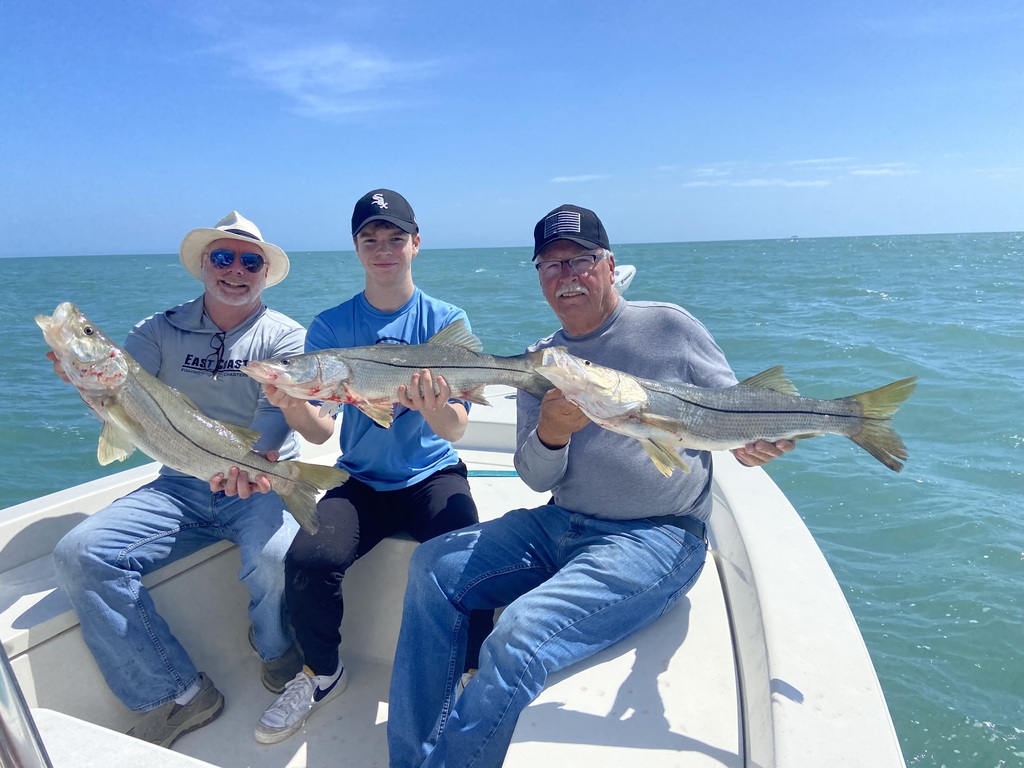 Click For Full Size
Let me start off by saying that the 2023 Spring fishing was off the hook! This was one of the best Spring snook seasons I have seen in a while. The fishing was very consistent throughout the entire Spring run. The snook fishing around Sebastian Inlet remains very good now and I expect it to only get better. This year I noticed a lot more keeper fish than ever, both in the inlet and around the Indian River Lagoon in the Melbourne and Vero Beach areas.
The river is about to really start firing up in those areas mentioned! When the water temps are on the colder side the fish, especially the snook, will be in deeper water around the inlets. Moving forward with the water temps becoming warmer in the coming months, it's going to get even better. This will push the fish around the river offering a better variety of fishing spots to hit.
This time of year, I tend to bounce around to different areas depending on your location. For example, if you are staying in Vero Beach we will fish in Vero Beach or around Sebastian Inlet. If you are staying in Melbourne Beach we will most likely be fishing in Melbourne or Sebastian. As of now, that's exactly what I have been doing because all these areas have spots that hold targeted fish.
I would like to thank everyone that booked a charter with East Coast. I feel truly blessed to do what I love to do every day. This photo is Ken and his family. They are regulars of mine, and we were on a trip around Sebastian Inlet this Spring. They ended up limiting the snook!
Well, that concludes my 2023 Spring Fishing Report. If you're planning to book a fishing charter, please text me for the quickest response. Thank you!