Saturday, April 30, 2022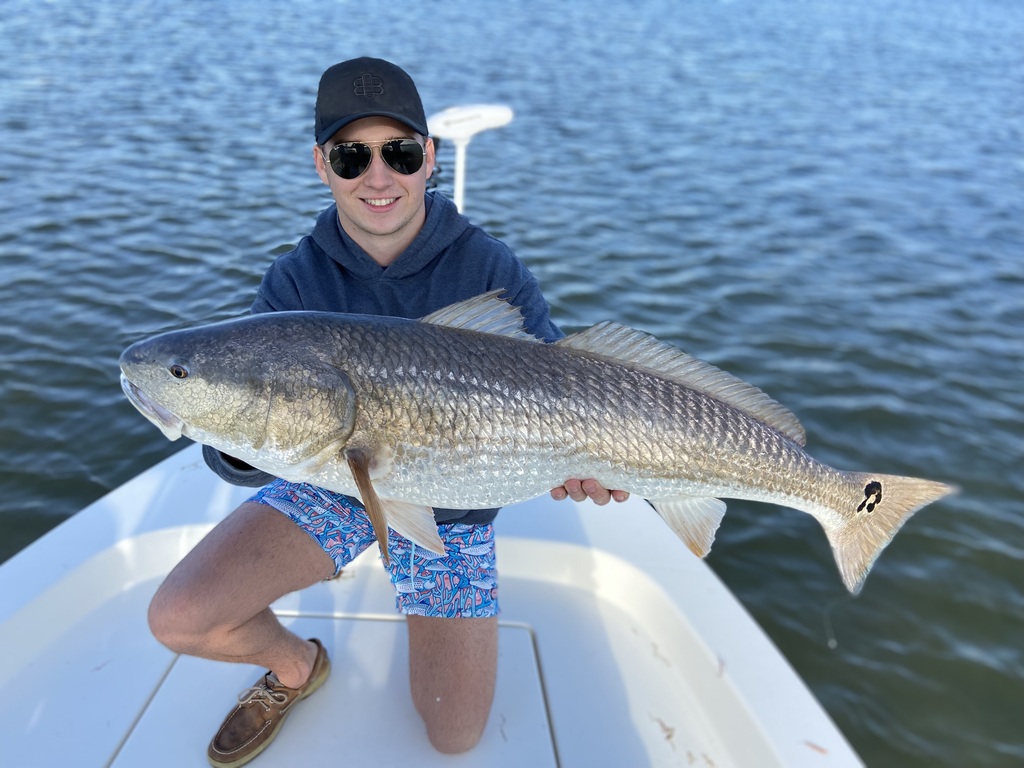 Click For Full Size
We are deep into our spring season on the central east coast of sunny Florida! We have had such a mixed variety of fish to target this season from chasing schools of reds on the flats, to snook fishing around Sebastian Inlet, onto fishing off the beaches for kings and cobia! So, depending on the weather and wind we are usually able to make something happen. We have had such a mixed bag of things to do that it really makes everything so much easier, in a sense.
Since December, nearshore fishing has always been super good. In December, we had schools of tarpon and sharks everywhere around the Melbourne beach area south to the inlet. We also have had an insane sheep head bite this year off the beach. On some of my trips, we would start off for the tarpon then, end it getting our limit on the sheep head! By the way, if you think sheep head are not something great to eat you might be confusing them with a sheep head from up north somewhere. In this area, our sheep head are phenomenal to eat and great to catch!

Of course, our snook fishing is usually a little slow in the beginning of the year, around February. Now that we are in April, it has been good! When targeting snook, we are catching decent numbers with a few keepers mixed in. The big reds are in the usual stomping grounds near the Melbourne area. There is something about catching these big reds in about a foot of water that's super fun! If you don't think these reds can get that big in and around these shallow water areas here's a pic of a 50inch redfish Tommy brought in with his fiancé, Kathleen, on their vacation which was caught nearly two weeks ago!

We are currently doing very well just south of Sebastian Inlet! We have lots of big kings, and cobia running. Also, lots a big Spanish mackerel have been around. You wouldn't believe the size of the Spanish mackerel coming through, the last couple weeks we have seen absolute monsters and are super good to eat when fresh. Other than that, stay tuned for my next fishing report. I usually write a report after a few months of fishing. If you would like to have more of a current report, feel free to email or send me a text. Thanks to all that have booked with East Coast fishing charters over the years. I hope you had a Happy Easter!