Monday, September 10, 2018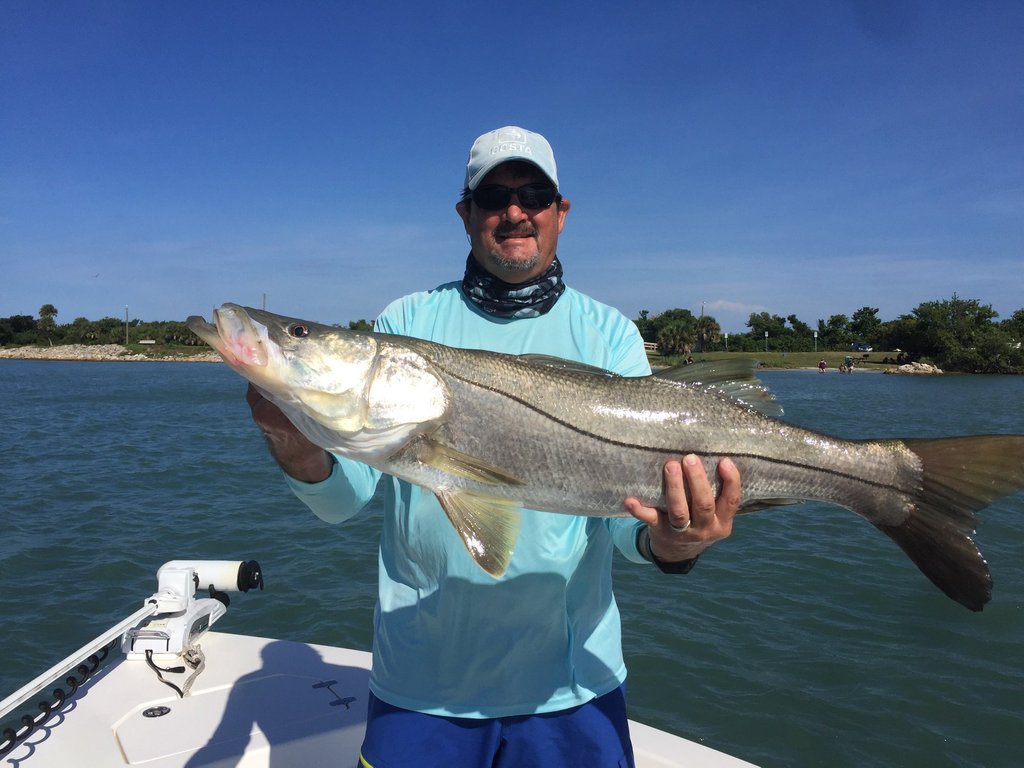 Click For Full Size
Snook season has been going on since the first of September and it's been decent. The first couple of days we fished Sebastian Inlet, and it was a bit tough getting them to chew. Then, we had a ground swell and the bite stayed on fire for a couple of weeks. The full moon has played a key role in the last week on the fishing. It seems that the snook and reds are feeding early in the morning, and later in the day during the tide change.
The mullet are starting to show up in bigger numbers every day, and in a couple of weeks we should be in the full swing of the mullet run. When the mullet show up in numbers so do the slot reds, tarpon, and snook. This time of year, it really opens the door for a variety of different opportunities. On the calmer days or the incoming tide, we will fish the inlet and on the roughest days I tend to stay inside around the flats and spoil islands in Vero Beach.
There will be all types of fishing that will continue to get better as we move into Fall and the water temps cool down. Of course, the snook and red fishing is great, especially with live bait but also if you prefer just to bend the rod with non-stop action the jacks and blues are thick. The snapper bite still going strong on the channel edges of the Indian River and around the inlet. These snapper are the juveniles and you can only keep them if over 10 inches, however, they're excellent on the grill.