Thursday, May 25, 2017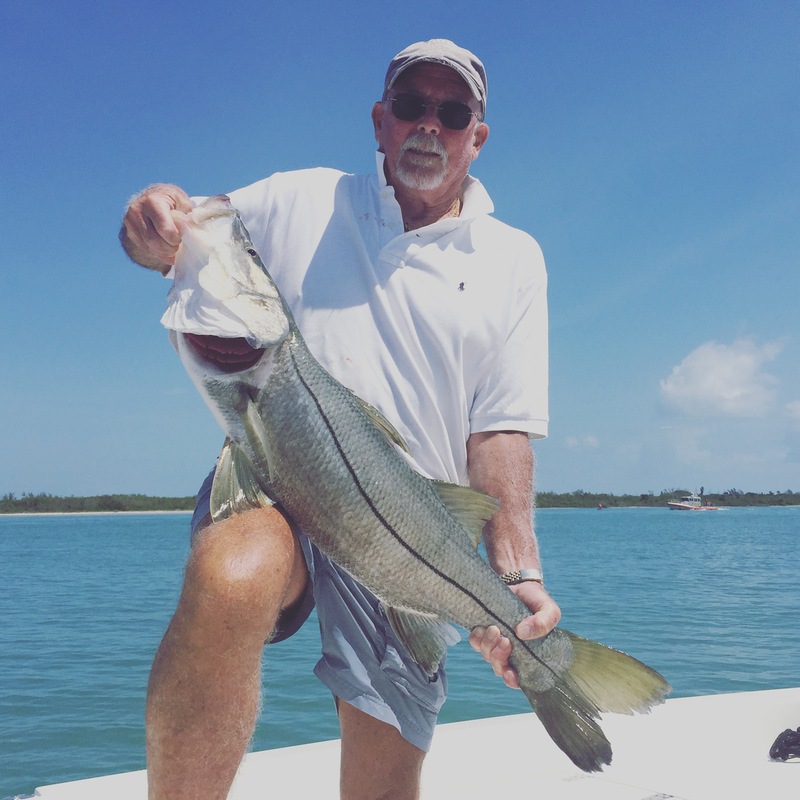 Click For Full Size
So far this month, the fishing in and around the Sebastian Inlet has been tough. I am not saying that we are not catching fish, but this is not the area that I focus on this time of year. By the way, if you are wondering what the guests are catching on my recent charters, daily activity can be viewed on my Instagram page at eastcoastfishingcharters. This month, we move a little further south to fish the Vero Beach flats and the Fort Pierce Inlet. Depending on a couple of factors I normally start off fishing the flats in Vero Beach in the morning. Then, in the late morning to early afternoon I move to deeper water in and around the Fort Pierce Inlet.
On the flats we are catching snook, trout, and the occasional redfish using pilchards and mullet. One of the reasons I like to fish the flats this time of year is for targeting oversized snook. Now, I am not talking about your 34 inch snook, I am talking fish over 40 inches which is a whole different ballgame. Of course, while trying to catch one of these trophies, having the right type of live bait is a must. It's also smart to throw out a nice chunk of cut ladyfish or mullet. I normally put the rod with the chunk bait in the rod holder off to the side and then fish the live bait out in front of the boat. This has definitely increased the chances to hook up with a trophy.
In the late morning to afternoon I move to deeper water around the Fort Pierce Inlet. The Fort Pierce Inlet has a wide range of areas that we fish when targeting snook. With all of the drops, rock piles, and docks running through it makes for a perfect habitat for these fish. Using live baits to snook fish around the inlet like pilchards, threadfins or shrimp is a must. We are catching fish on both the incoming and the outgoing tide, and the best bite has been right at the change of the tide.
This concludes the May 2017 central east region of Florida fishing report.