Friday, March 31, 2017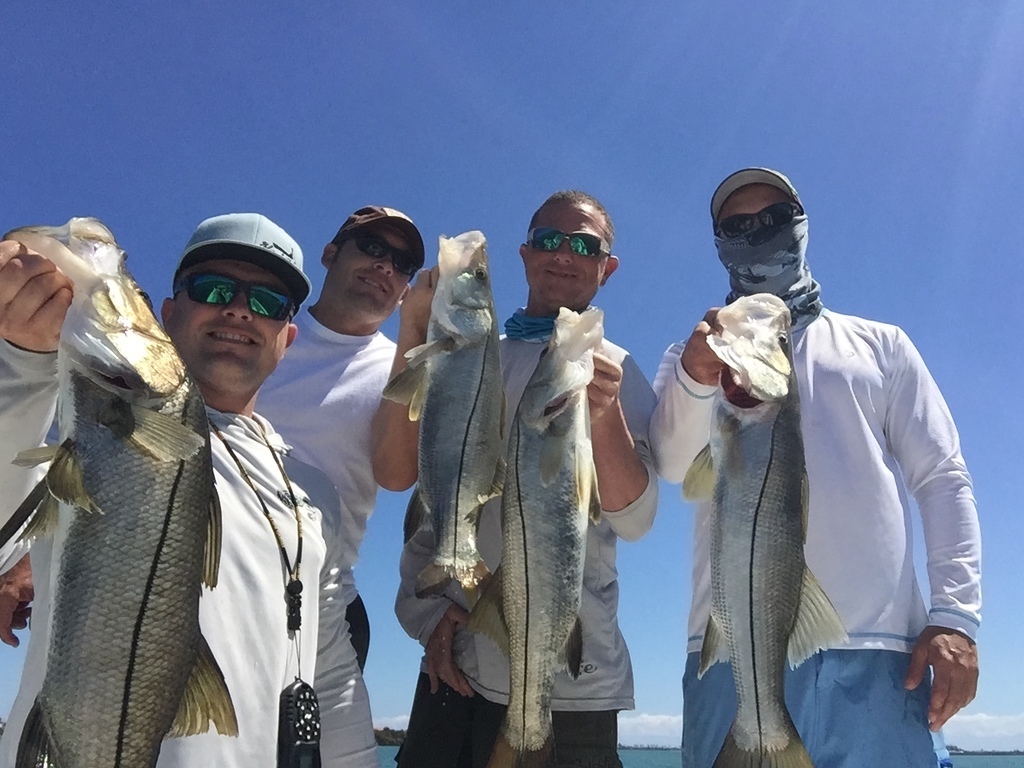 Click For Full Size
The fishing is very hot right now at Sebastian Inlet! The Snook are stacked up all though the inlet this entire month. They are feeding on greenies, croakers, and live handpicked shrimp on both the incoming and outgoing tides. We are hooking a lot of oversized redfish drifting live baits on the east and west side of the bridge. There is a variety of different live bait to throw. My favorite right now is small crabs that are swimming near or on the surface along the inlet. Catching the crab is simple; just motor around until you see them and take your dip net and scoop them up! Once you catch the crab, put a small spit shot on 30-pound floral carbon leader with the number 3/0 circle hook and start your drifts. The jacks are feeding nonstop both east and west of the bridge. We are catching them on live bait as well as goofy jigs, spoons, and swim baits. I've gotten several reports that the shark fishing is very good right now right off the beach in both Sebastian and Vero Beach. I like to troll off the beach with swim baits to catch jacks or blues, and then chunk them up for bait when I fish for them.
I got to finally get a bro day fishing trip with a couple good buddies from Ft Pierce, Florida, Walter and Bill, and my brother Captain Larry Walter. Captain Larry Walter is also a fishing guide in Vero Beach. With our busy lives we don't often get a chance to fish together like we used to. We figured since it was snook season that was what we were going to target. We met up at the boat ramp around 8 a.m. Bill and Walter already had baits ready and we headed for the Fort Pierce Inlet. We only fished until noon, and we each had a slot sized snook in the cooler. I also want to point out that very rarely are there 4 guys that know how to operate a boat and a fishing rod, so it was nice to be able to pass the wheel house off here and there and have a little fun myself.
This includes the March fishing report by Captain Don.