Wednesday, February 22, 2017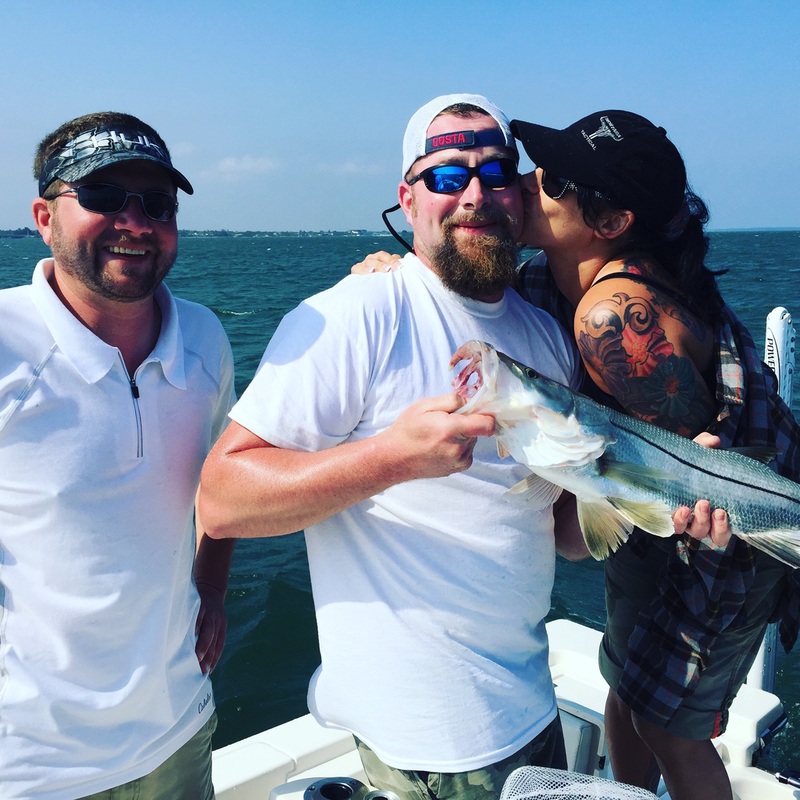 Click For Full Size
The snook fishing is going off right now! We have had plenty of double digit days in the snook category with plenty of keepers in the mix. The good thing is, snook are in season and make great for a fish fry. If you are looking for big numbers and lots of action the blues, jacks, ladyfish, and Spanish mackerel are feeding a few hundred feet off the beaches of both Melbourne and Sebastian, FL. We are bringing in 40-fish days and throwing pretty much any small jig or spoon in the box, as well as live shrimp.

The bottom fishing in Vero is still really good. We are catching a lot of blackdrum and sheepshead on the outgoing tide using live shrimp. The lady fish, jacks, and pompano have been pretty steady. We are targeting these fish using both live shrimp and working goofy jigs in the 4 ft range off both the east and west banks. Truthfully, we have not targeted the speckled sea trout in a while. One of my favorite areas to fish is Fort Pierce, FL for big sea trout. Fort Pierce is the first place I started fishing and it's also where I met my wife Brooke, who I've been with for going on 18 years now. I am so stoked knowing that in March and April I will be doing some of my charters down there for both big trout and monster snook!

Let's make your day great, and book a fishing trip on the water.
So, visit www.ecfishingcharters.com to book your trip.