Tuesday, November 30, 2021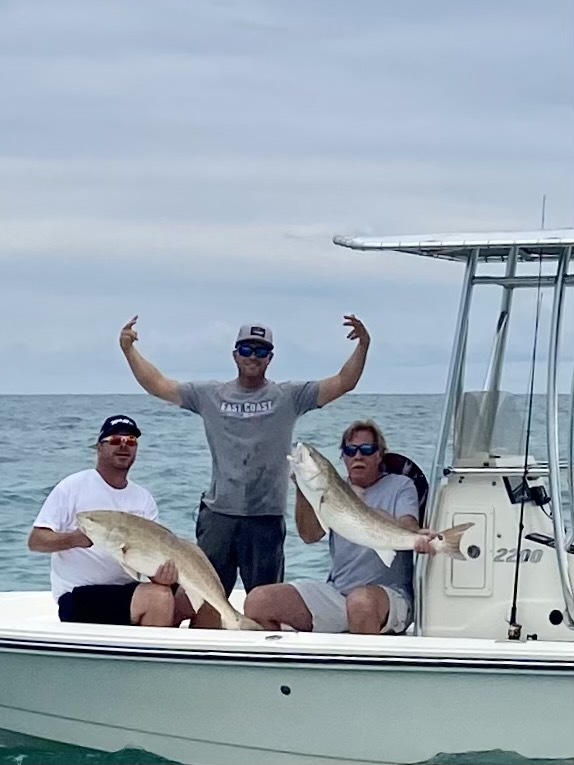 Click For Full Size
Fall fishing 2021 mullet run!
The Fall fishing has been pretty typical this year. The mullet run was insane this year! We had more bait in the Indian River and inlets than we have seen in a while. Early Fall, we had schools of mullet stacked on the beach stretching from the Sebastian Inlet to Indialantic! So, on the calm days running the beach looking for tarpon chasing these schools of bait was on top of the list of things to do.
Inshore, the snook fishing started off strong! Early October, we had some monster days catching keeper size and trophy size snook, but it seemed to be the more bait that was around the snook got a lot harder to get on the hook!
We are now in late November, and the bait has moved out and the snook and reds are hungry! There is pretty much always a couple weeks in November where it seems like it's keeper snook central! Don't get me wrong, we get keepers in the Spring, but late Fall it where it's at!
There hasn't been a shortage of the big reds in Sebastian Inlet, either. I love when they show up this time of year. Some days, we are reaching double digits catching these giants. They pull hard and long, and most people love catching them, especially if they have never caught one before. I expect the snook and red fishing to remain consistent for the next couple of weeks. It really depends on the water temperature so if the water can stay above 60 degrees it should be good.
As we move more into the Winter months we will start fishing for pompano, black drum, sheep head, cobia, etc. I will still be running snook trips for sure, but snook season will end December 15th until February when it starts back up again. So, I will be targeting other types of fish for sure.