Tuesday, January 3, 2023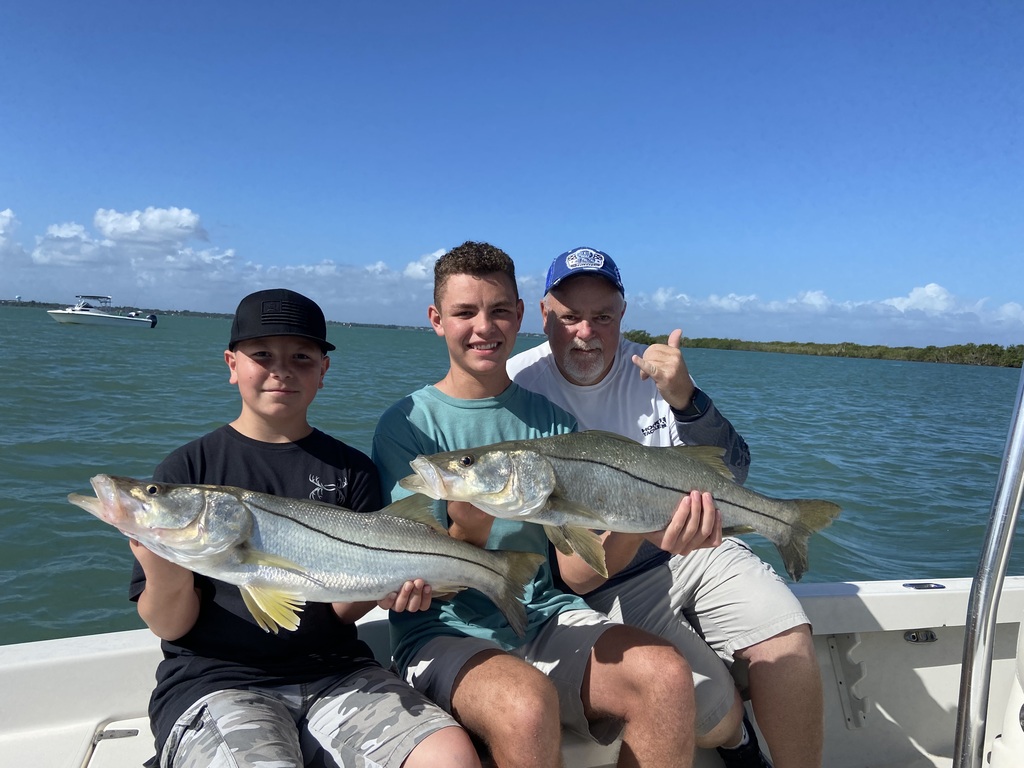 Click For Full Size
The 2022 Fall snook season was the best I have ever experienced. We limited on nearly every trip the first two months of the season, September through November. Getting a snook limit can be a challenge. We are allowed one keeper per person and the snook must measure within the slot (28 to 32 inches). December 15th was the last day of the Fall 2022 season, and I must say we ended strong. On the last day, we achieved our limit! It's always good to finish in style.
Now that snook season is over, I still run snook charters, but it's only catch and release. Usually, January through February, during off-season, we target other species like redfish, black drum, sheep head, flounder, and pompano. Except for redfish, all are in season if you're looking for something to throw in the box to take home. Starting off 2023, the sheep head and black drum bite has been phenomenal. Let's not confuse our Florida sheep head with the northern freshwater species some may know as sheep head. Our Florida sheep head are a saltwater fish that's incredibly good to eat and super fun to catch on light tackle.
The black drum, in relation to the red drum, are holding big schools around Sebastian Inlet. The last few trips we limited out using live shrimp, sand fleas, and clams. Most of the fish we are catching are under 24 inches which are perfect eaters. While fishing for black drum we are also catching redfish and snook which is a added bonus.
I just want to say thank you to everyone who booked with East Coast Fishing Charters the past year. It's been a great year fishing. I am anticipating seeing what is to come in 2023. Happy New Year!