Monday, January 8, 2018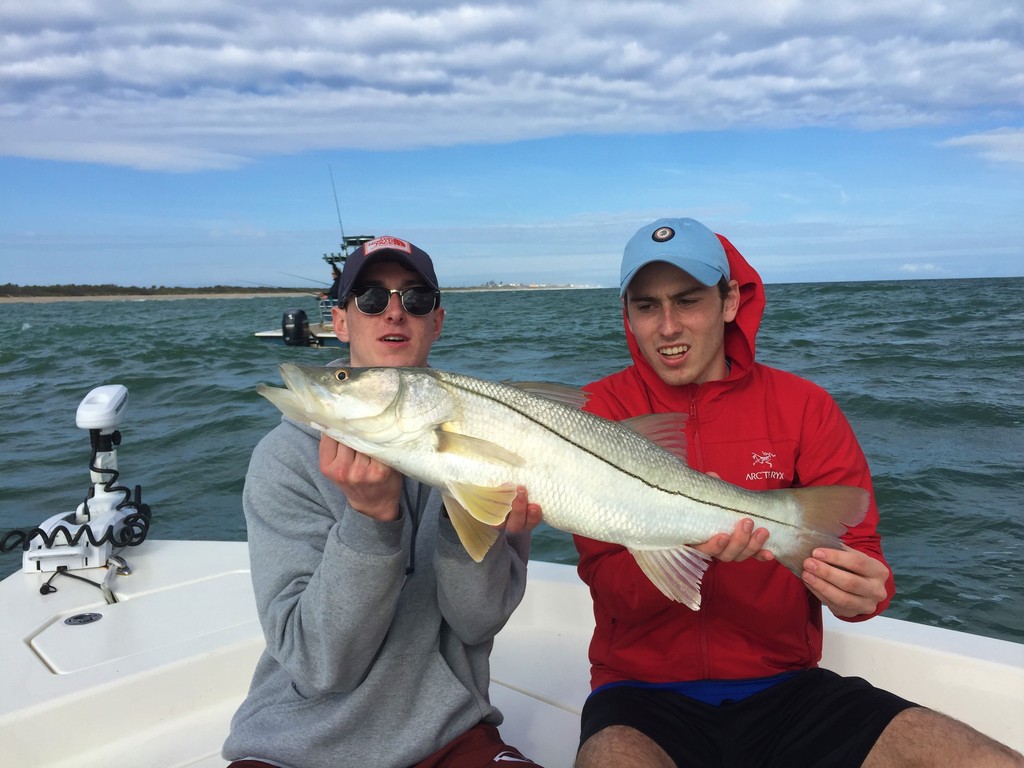 Click For Full Size
Despite the cold weather, the fishing has been good around the Sebastian Inlet. The water temps have definitely dropped over the last month, and with it there are other fish we can target especially if your looking for the eating type. For instance, the pompano are starting to run! Pompano are a great eating fish, and when the run is good they are literally schooled in the thousands. They definitely keep people busy and allow them to have great table fare after the trip.

In Vero Beach other species we target as far as a great eating fish is the black drum and sheep head. The black drum and sheep head usually are schooled up around structures like inlets and docks. There are also big schools of them this time of year and they are certainly fun to catch on light tackle.

If your the type that likes trophy size fish the snook and reds are still going strong in the inlets and the creeks. Even though snook season is closed, most of my guests would rather target the big girls so, usually I'm posted up around the Sebastian Inlet. I will recommend if your from the north and book a charter with me make sure, if it's chilly, you bundle up. The weather can get a bit cold around this time of year on the water, and the good thing about wearing layers is you can always take them off if the day warms up! That includes my fishing report for the Sebastian Inlet and Vero Beach.