Tuesday, December 27, 2016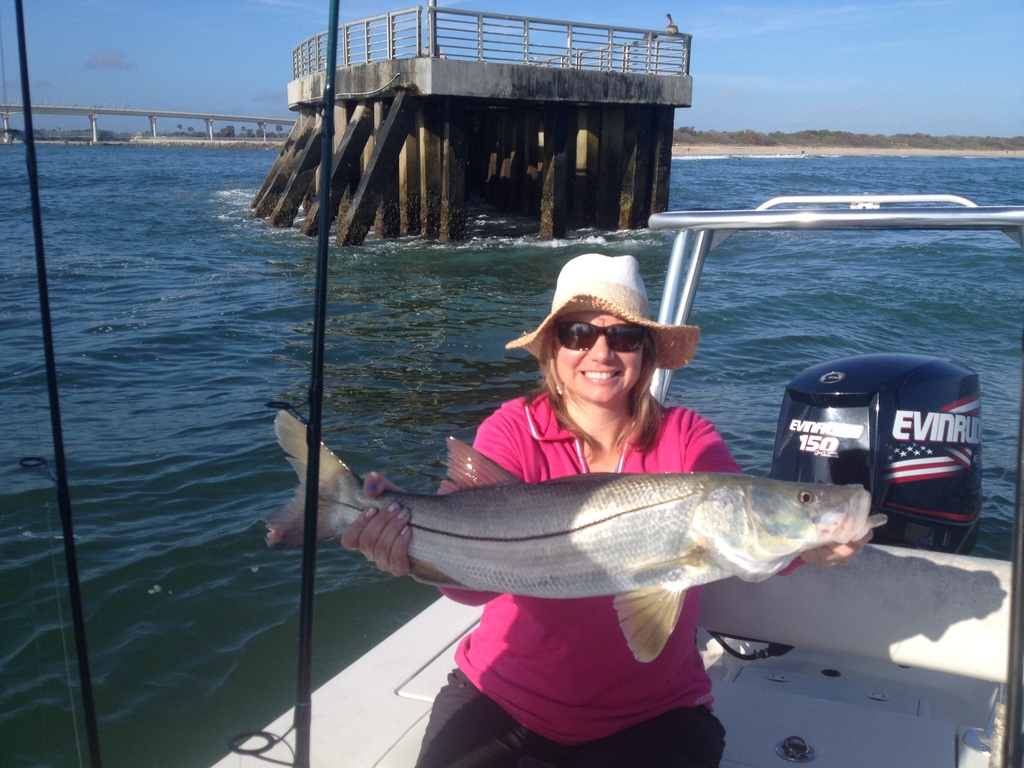 Click For Full Size
For the 2016 year, the snook fishing in the Sebastian Inlet has been the best I have seen in years! This year, I claimed more double digit days fishing for snook and reds than I can count. With the north winds coming in and the temperature dropping, the fishing has been a little trickier, but still putting up good numbers. We have been catching snook on the incoming tide using both live and artificial baits. There are plenty of jacks and lady fish around to keep busy, and the flounder bite has been hit or miss.

The Indian River Lagoon in Sebastian has been a challenge lately. Many of the fish we have been catching have been near docks and the spoil islands rather than flats. The bottom fishing has been good all winter in the Indian River Lagoon around the areas of Vero Beach and Fort Pierce. On the ledges of the flats we catch quality fish such as black drum, grouper, and snapper on live shrimp or small crabs.

Also, the flats around Vero and Fort Pierce are holding good numbers of big Trout! The majority of the big trout we catch are on live shrimp with a 1oz split shot rigged with a 1/0 owner hook.

This includes the December 2016 fishing report by Captain Don.